Beschreibung
When a high-quality fit and finish is every bit as important as a high-quality image
Stealth is a beautiful, small format retractable screen system with a trapdoor closure, allowing the screen to be completely hidden from view until deployment. Stealth offers exceptional reliability and features quiet operation, along with a choice of several electronic control options. Always seamless, Stealth is available in any of Stewart's front or rear 16K+ projection fabrics with image widths up to 13 feet. Stealth can also be equipped with optional camera deployment for video conferencing. Optional vertical or horizontal masking is also available.
This screen is used most commonly in:
Stealth is discrete
No one knows there is a projection screen in the room until deployment. Hit the start button and a quiet, powerful motor activates the screen. Already, people are paying attention.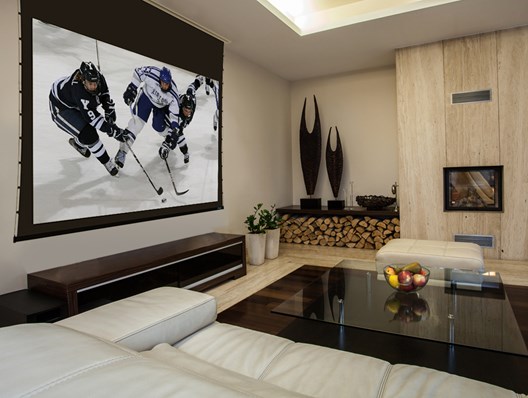 Two custom roller tubes are offered
Our roller tubes are the best in the business and we engineer each one for perfect optimization. With Stealth we offer our 3 ¼ inch mill finish tube or our beefier, 3 ¼ inch Mamba Tube. The MT3 will allow you to achieve a little bigger image before jumping up in price to the next size.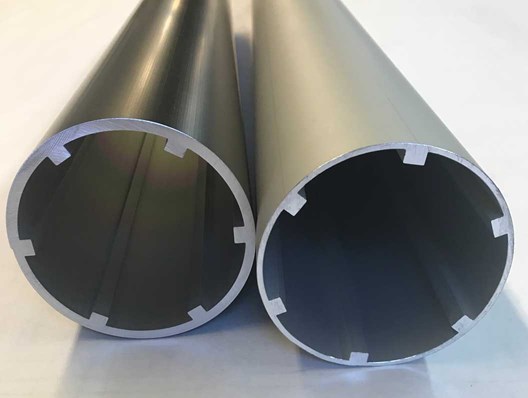 Optional masking available
Dual aspect ratios can be achieved by adding either vertical (as shown) or horizontal masking to this screen system. A common choice for vertical masking is a constant height, native Scope aspect ratio of 2.39 or 2.35 which can then be masked down to 1.85 Academy Flat or 16:9 HD. With horizontal masking, you can start with a native aspect ratio of 4:3 and mask down to nearly every other aspect ratio. Additionally, we use a wide range of acoustically transparent, masking fabrics. Each fabric is balanced for optimal sonic and visual performance.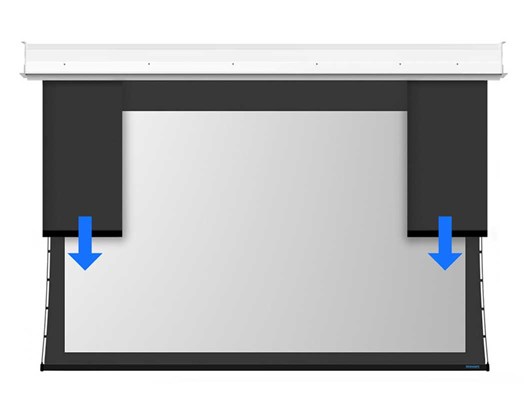 Optional camera deployment
ETL approved, the Stealth Video Conference Screen (VCS) is engineered with super build quality and robust gear that will always deliver as specified. This screen system is beautifully concealed behind a well-engineered trapdoor closure. Precise arms carry your choice of camera systems, reliably and safely. The flexible control system allows deployment of independent elements when the camera is not in use.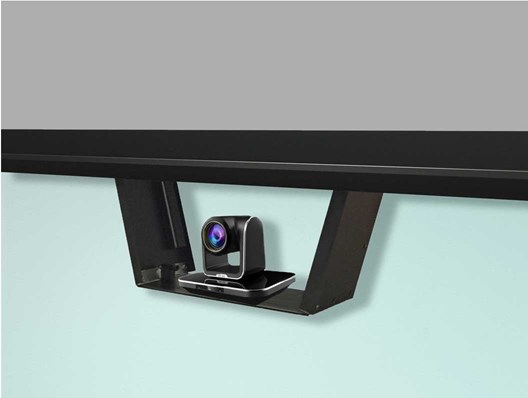 Finished with a beautifully detailed trapdoor closure
We offer trapdoors on Stealth to finish the ceiling professionally when a soffit or proscenium to conceal the screen system is not in the offing. With Stealth, form follows function with only the elegant essentials remaining. No one will know the screen is in the room until deployment.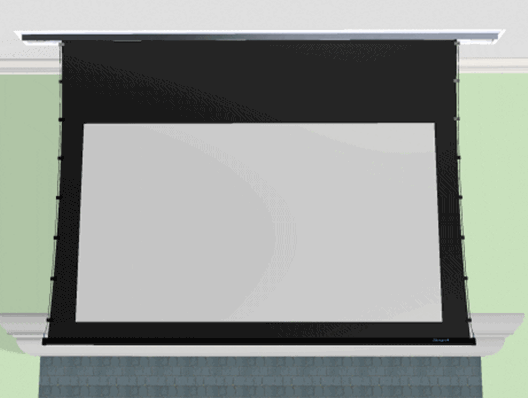 Perfect in-ceiling concealment
With a press of a button, your screen will retract into the ceiling keeping it clean and safe until your next viewing experience. Stealth gives you high functionality and allows you to free up valuable wall space so your room can express other ideas besides a place to watch TV.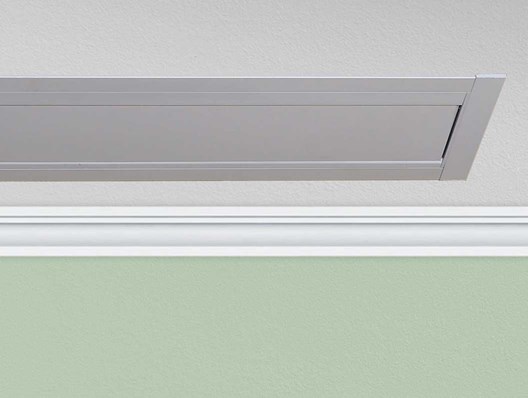 Phantom HALR
Gain: 1.0, Max size: 40′ x 90′


A stunning solution for high ambient light environments
Phantom HALR is a flexible, front projection, high ambient light rejection screen material that offers excellent ambient light rejecting capabilities from every angle. Unlike other manufacturers' offerings, Phantom HALR is available in any image size up to 40 by 90 feet — completely seamless. It is the only black screen on the market that can be perforated for acoustical transparency, including Stewart's exclusive MicroPerf X² THX Ultra or CinemaPerf options. For installation versatility, Phantom HALR can be configured with any of Stewart's ElectriScreen or fixed frame models. Phantom HALR is not susceptible to color shift and will calibrate out to REC 2020 or REC 709 without obvious color aberrations that skew the primary and secondary colors. A stunning solution, Phantom HALR will provide excellent image uniformity and fidelity in any high ambient light application. An exceptional viewing experience, day or night.
Specs
| | |
| --- | --- |
| Material Type | Flexible Front |
| Maximum Size | 40′(h) 90′(w) |
| Peak Gain | 1.0 |
| Half Gain | 30° |
| Ambient Light Rejection Value | 82% |
| Ambient Light Resistance | Excellent |
| Minimum Throw Distance | 1.6 x Image Width |
| Edge Blending Properties | N/A |
| Passive 3D use | No |
| Lay Flat Quality | Excellent |
| Flame Resistance | Yes |
| Can be Perforated | Yes |